TAKE CONTROL OF YOUR FUTURE
Skills for Living, Tools for Learning
TAKE CONTROL OF YOUR FUTURE
Skills for Living, Tools for Learning
TAKE CONTROL OF YOUR FUTURE
Skills for Living, Tools for Learning
TAKE CONTROL OF YOUR FUTURE
Skills for Living, Tools for Learning
TAKE CONTROL OF YOUR FUTURE
Skills for Living, Tools for Learning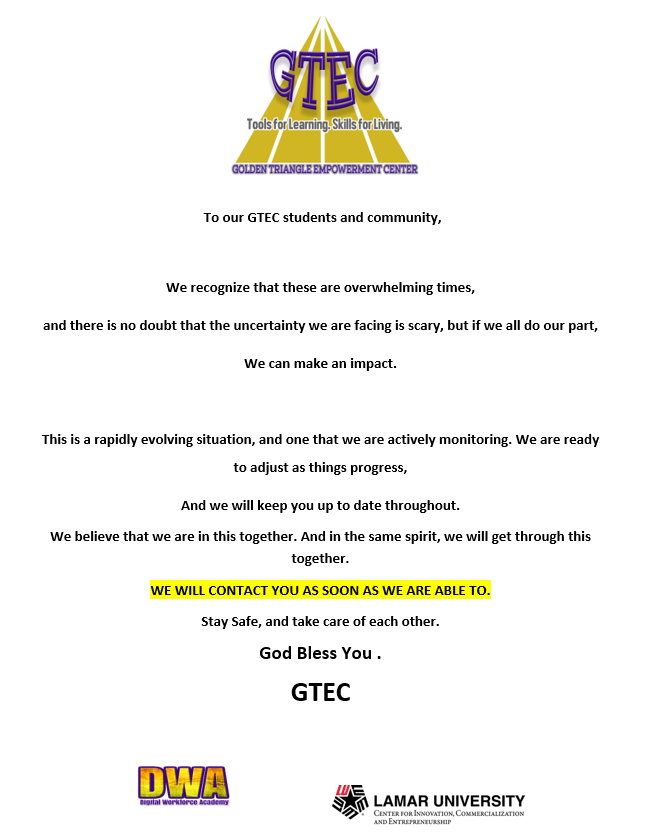 ABOUT US
Golden Triangle Empowerment Center (GTEC)'s core purpose is to economically transform lives and communities in the Golden Triangle.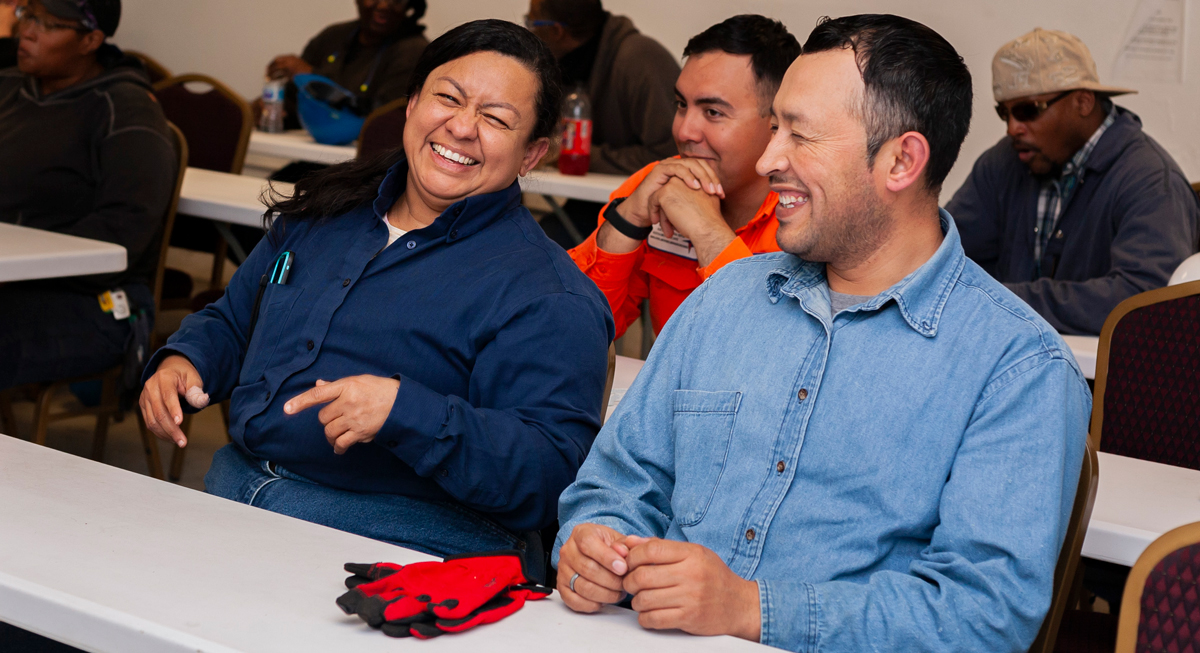 FOR STUDENTS
GTEC provides a comprehensive learning experience that prepares individuals to succeed in the petrochemical and maritime industries.

FOR EMPLOYERS
GTEC helps employers hire trained local craft labor across a wide range of position specifications.